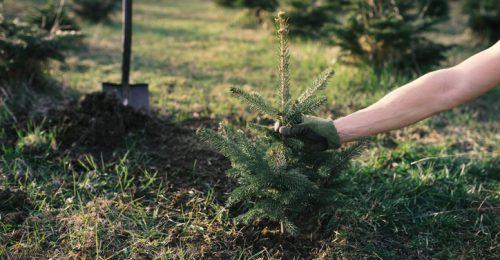 Ethical and sustainable
The trees you buy from Christmastrees.co.uk are grown on family-owned farms near the Scottish border. But for every tree that is cut down, at least another is planted. While the trees are growing, they help the environment by removing carbon dioxide from the atmosphere and nitrogen from the soil. A natural tree is far greener and more ethical than an artificial tree, which you would have to re-use for about 10 years to have the same environmental impact.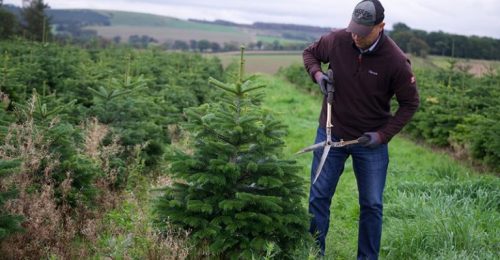 Hand-picked and Pruned
Our trees are grown on farms in Scotland by independent growers with more than 15 years' specialist experience in cultivating Christmas firs. The trees are pruned regularly throughout the year to achieve their beautiful symmetrical shape, and fertilised to ensure even growth and a deep, rich colour. On average, each tree is lovingly cared for and looked after for between 8 and 12 years, before it is ready to come home for Christmas.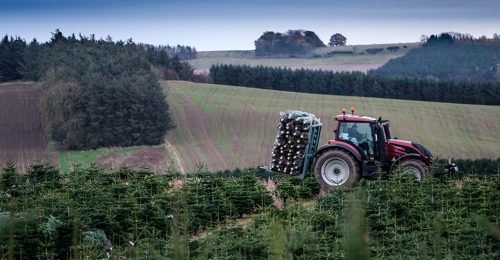 Free Nationwide Delivery
We offer free nationwide delivery across UK mainland every day of the week (excluding Sundays). Our trees are cut and packaged in specially designed heavy-duty Christmas tree carriers, to keep your product safe on its way. We select and pack trees for dispatch the day before delivery to minimise time in transit and to keep your tree fresh. In the unlikely event that your tree does arrive damaged, simply contact us and will immediately send you a replacement.
1. choose your tree & delivery date
2. We pick a fresh tree from our farm
3. We deliver it using a specialist courier
Delivering Christmas Trees - How We Do It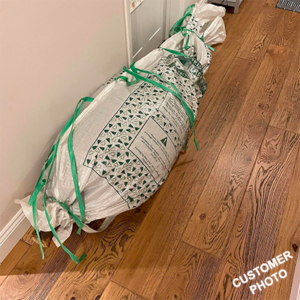 When it comes to Christmas tree delivery we take great care to ensure your tree arrives in tip top condition.
Firstly your tree is netted to protect the branches and foliage, before being placed into our specially designed Christmas tree transportation bag or carrier.
The carrier (as seen in the photo from a customer) is made from recyclable material, and inside there is a sturdy wooden support which protects your tree to ensure it stays in shape during transit. If you purchased a stand with your tree, it will also be placed inside the carrier.
When your Christmas tree has been delivered you will want to ensure that you open it carefully, and read the detailed care instructions.
Popular Christmas Tree Delivery Areas