We deliver our trees nationwide across the UK, including Brighton, Hove and all surrounding areas.
Perfect to spread a little magic this Christmas. Comes complete with cute little baubles, white fairy lights, and a star topper.
Welcome winter guests and bring Christmas cheer to your home. Christmas wreaths handmade by florists using fresh foliage.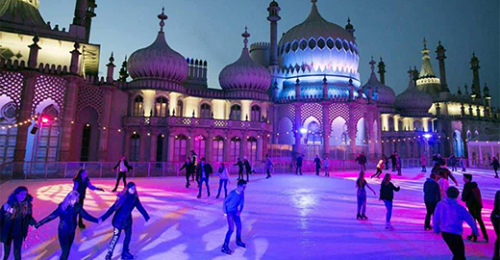 In Numbers
Brighton is home to around 240,000 people, and it is estimated that around 30,000 Christmas trees are put up in the homes of Brighton residents every year. A report into the average spend of Christmas lights and decorations in towns and cities across the UK ranked Brighton as one of the top spenders per capita. The city spends around £95,000 each year, about £393 per thousand people.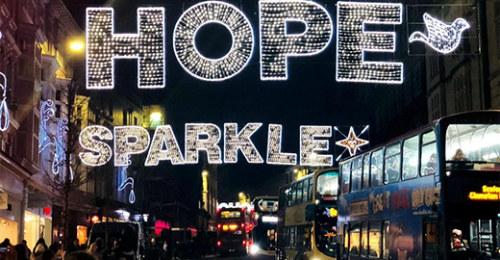 Christmas Lights Switch On
In previous years Brighton's Christmas Lights Switch-On has taken place along East Street, and the event usually takes place around mid-November and has featured entertainment from some of Brighton's best local talent. However, in recent years there has not been an official light switch on, but the stunning lights can still be seen and enjoyed by everyone to get them into the festive spirit.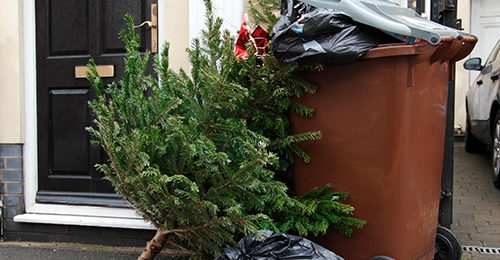 Brighton Christmas Tree Collection
Brighton and Hove City Council will pick up your Christmas tree with your garden waste (if you have signed up for the paid collection service). However, if you haven't signed up for this service then you can take it to a local household recycling site. Alternatively for a small fee the Brighton and Hove Rotary Club will collect your tree for you and have it recycled, raising money for local charities in the process.