We deliver our trees nationwide across the UK, this includes Winchester, Hampshire and all surrounding areas.
Perfect to spread a little magic this Christmas. Comes complete with cute little baubles, white fairy lights, and a star topper.
Welcome winter guests and bring Christmas cheer to your home. Christmas wreaths handmade by florists using fresh foliage.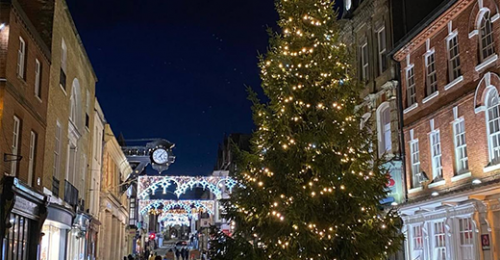 In Numbers
It is estimated that each Christmas around 15,000 real Christmas trees are sold in Winchester. A study that looked at the average spend for Christmas lights and decorations for towns and cities across the UK revealed that Winchester is ranked within the top 20 lowest spending cities. The study took into account population size, and revealed that Winchester spends an average of £173 per thousand people on festive lights and decorations, and in total spends around £21,000 per year.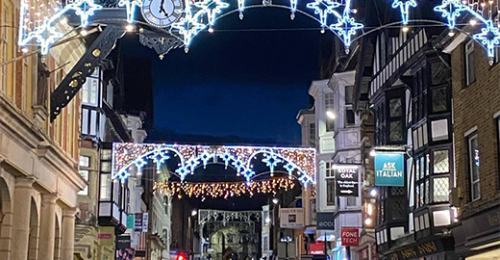 Christmas Lights Switch On
Winchester's Christmas Lights Switch-On is a community-focused event that usually takes place in mid-November along The Broadway. It's a free unticketed event that is open for anyone to attend. In recent years the lights have been switched on by a local hero who has been nominated. You can expect live music, dancers, and of course, the big moment when the lights are switched on to welcome the Christmas festivities to the city.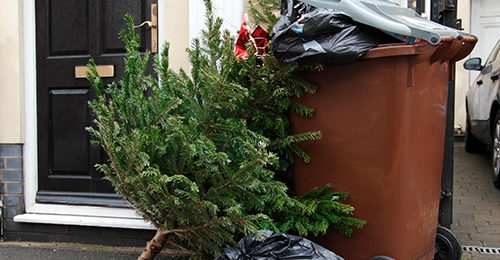 Winchester Christmas Tree Collection
Winchester City Council will collect your Christmas trees, simply leave it with your garden waste, however make sure to remove the base, and any lights or decorations that may be on them. If your tree is over 5ft in height, then the council has recommended trimming it down so it can be disposed of more easily. Alternatively you can dispose of your tree at your local recycling centre.