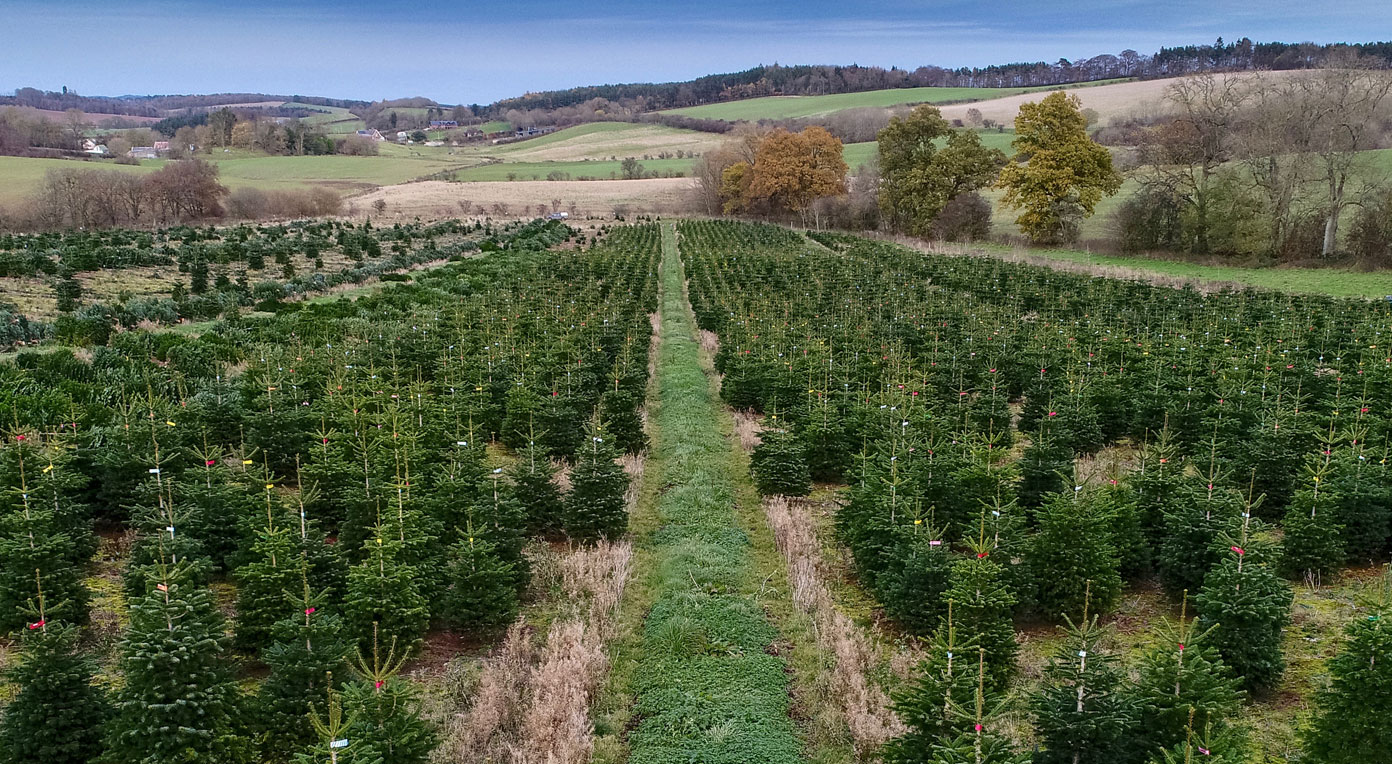 No Christmas is complete without a festive fir taking pride of place in your living room, twinkling with baubles and a pile of presents waiting underneath. For many homes, choosing and decorating a Christmas tree is a special part of the festive season, as well as a treasured family tradition. 
Here at ChristmasTrees.co.uk, we provide all of the magic — without the inconvenience of driving your own tree home, or carrying it on your back. Our trees are sourced from sustainable, family-owned specialist farms. We only work with independent, specialist growers who have been in the business for more than 15 years, and we offer a choice of on varieties of fir so you can find the perfect fit for your home.
Each tree is nurtured and individually cared for by hand for up to 12 years, before being hand-picked and delivered fresh by specialist couriers. If for any reason your tree arrives damaged, we offer to replace it immediately. 
Ever since he was a young boy, when he visited a Christmas tree farm for the first time, Mark always had the idea of selling them in the back of his mind. There was just something in their nature, he thought, that epitomised the magic of Christmas.
Mark has combined his love of Christmas trees with his extensive experience in e-commerce, and launched his his business in September 2020. 
He knew that this winter, more than ever, customers would appreciate the convenience of delivery. He is determined to make sure that every household gets the Christmas it deserves.
Mark can be reached by email on [email protected]
Our mission is to source the most beautiful, long-lasting trees and deliver them fresh to your door at your convenience. Christmas isn't Christmas without the perfect tree.
Mark Rofe
Head of Christmas Trees