We deliver our trees nationwide across the UK, including Newcastle, Gateshead and all surrounding areas.
Perfect to spread a little magic this Christmas. Comes complete with cute little baubles, white fairy lights, and a star topper.
Welcome winter guests and bring Christmas cheer to your home. Christmas wreaths handmade by florists using fresh foliage.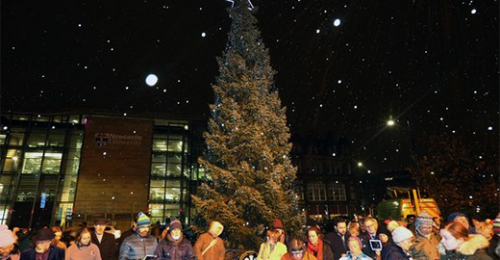 In Numbers
Newcastle upon Tyne has a population of around 300,000 people, each Christmas it is estimated that over 35,000 real Christmas trees will be put up in homes across the city. Did you know that each year Newcastle spends an average of £125,000 on Christmas lights and decorations? A report also revealed that the city is ranked as the 14th highest spender in the UK (per capita) when it comes to festive lights and decorations.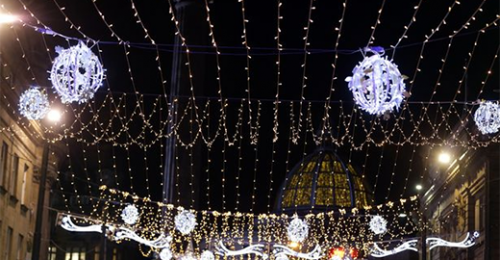 Christmas Lights Switch On
Newcastle's Christmas lights switch-on tends takes place on the first or second Thursday in November with Grey's Monument at the centre of the switch-on action. Crowds of around 5,000 people watched as 20,000 Christmas lights were illuminated in the city centre. The lights will run in Northumberland Street, Blackett Street, Grey Street and around Central Station in Neville Street. They are usually turned on by a local celebrity, in the past this has included X Factor contestants, Alan Shearer and Ant and Dec.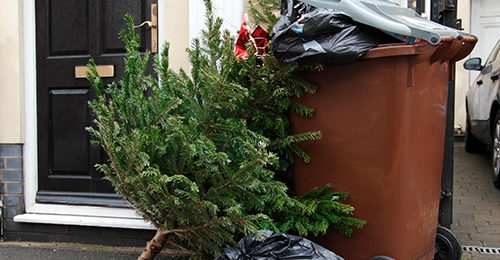 Newcastle Christmas Tree Collection
Newcastle City Council don't usually collect Christmas trees, their website says that you should take your tree to one of their household recycling centres. However if you are unable to take your tree to a recycling centre St Oswald's Hospice run a treecycling scheme where for a minimum suggested donation of £10 they will come and collect your tree and recycle it for you. Helping you to be more environmentally friendly, while raising money for charity at the same time.