We deliver our trees nationwide across Scotland, this includes Glasgow and all surrounding areas. 
Perfect to spread a little magic this Christmas. Comes complete with cute little baubles, white fairy lights, and a star topper.
Welcome winter guests and bring Christmas cheer to your home. Christmas wreaths handmade by florists using fresh foliage.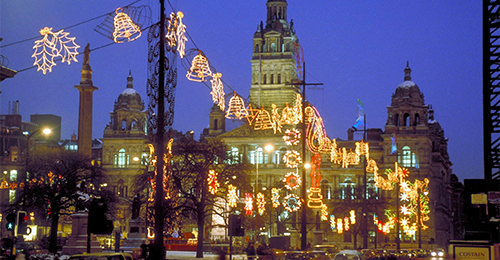 In Numbers
Glasgow has a population of 633,000, and at Christmas around 76,000 real Christmas trees are sold in the city. When it comes to the average spend on Christmas lights and decorations in towns and cities across the UK, Glasgow is ranked as the most generous, spending £419,685 per year. Taking into account population size, Glasgow ranked 2nd with a spend per thousand of £663, just over twice as much as the national average.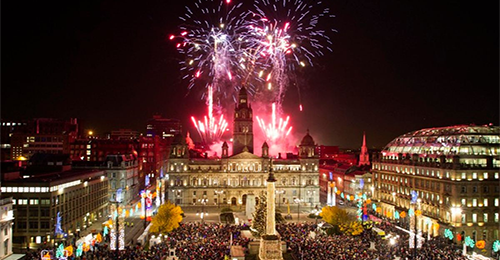 Christmas Lights Switch On
Glasgow's Christmas Lights switch-on usually takes place on the 3rd Sunday in November on George Square, with around 16,000 in attendance from tickets that are allocated via ballot. It's become such a popular event that in recent years the ballot tickets have been oversubscribed by as much as 200,000. In the previous years the lights have been switched on by competition winners, The Lord Provost of Glasgow, and Clyde 1 stars George Bowie and Cassi Gillespie.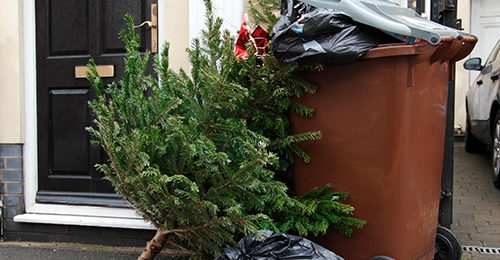 Christmas Tree Collection
Glasgow City Council will usually collect your Christmas tree, however in previous years the council have advised residents to remove the base, lights and any decorations from the tree, and then to cut it up into manageable pieces so that it can be placed in your brown bin with the lid closed (and that the tree is not wedged into the bin). Alternatively you can take your tree to your local tip or household waste recycling centre.