We deliver our trees nationwide across Scotland, including Aberdeen and all surrounding areas.
Perfect to spread a little magic this Christmas. Comes complete with cute little baubles, white fairy lights, and a star topper.
Welcome winter guests and bring Christmas cheer to your home. Christmas wreaths handmade by florists using fresh foliage.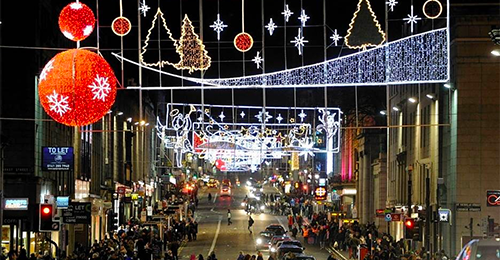 In Numbers
Aberdeen is home to around 230,000 people, and each year approximately 27,000 real Christmas trees are put up in households in the city. In a study that looked into how much towns and cities spend on average in the UK on Christmas lights and decorations revealed that Aberdeen was the 13th highest spender per capita, spending £421 per thousand people, more than the national average of £292 per thousand people, and totalling approximately £96,000 each Christmas.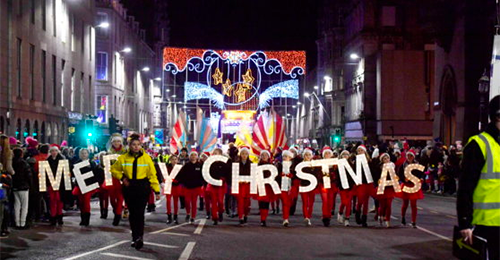 Christmas Lights Switch On
Aberdeen Christmas lights switch-on is a festive event that welcomes the start of Christmas to the city. It usually takes place towards the end of November, and features a number of activities and entertainment including a parade with festive floats between Albyn Place, down Union Street to the Castlegate, panto characters, music, Santa and Rudolf, and of course, the illumination of the magical Christmas lights.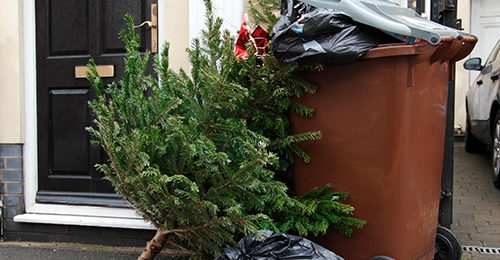 Aberdeen Christmas Tree Collection
If you live in Aberdeen, then the good news is that the council will collect your Christmas tree alongside your garden waste. Simply leave your tree next to your brown bin, making sure to remove any lights and decorations, and it'll be collected without the need of a garden waste permit. Households using communal bins are asked to put trees next to the bin. Please check the council's website to find out bin day collections over the festive period.