We deliver our trees nationwide across the UK, this includes Birmingham, Greater Birmingham and all surrounding areas. 
Perfect to spread a little magic this Christmas. Comes complete with cute little baubles, white fairy lights, and a star topper.
Welcome winter guests and bring Christmas cheer to your home. Christmas wreaths handmade by florists using fresh foliage.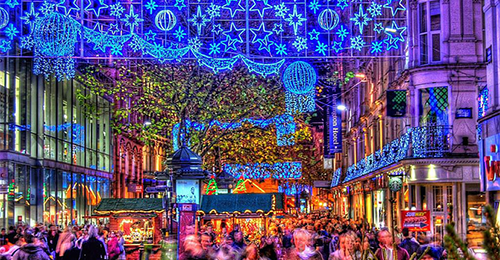 In Numbers
Birmingham has a population of 1.1 million, and at Christmas over 130,000 real Christmas trees are expected to be sold in the city. When it comes to the average spend on Christmas lights and decorations in towns and cities across the UK, Birmingham is ranked as one of the top 10 least generous cities, spending £132,146 per year or £116 per thousand people, which is less than half the national average of £292 per thousand people.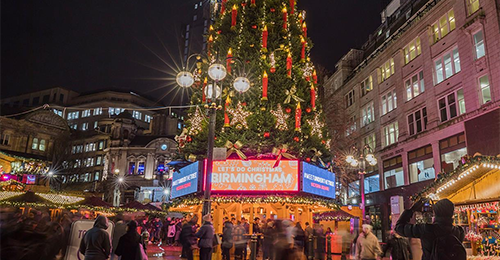 Christmas Lights Switch On
Birmingham's Christmas Lights switch-on hasn't been a formal switch-on for many years, but is usually switched on around mid November on the same day as when the Frankfurt Christmas Market & Christmas Market opens. It's the largest outdoor Christmas market in the country & sits at the centre of the city's celebrations. Featuring a wide range of German food & drink including beer, mulled wine, sausages & pretzels.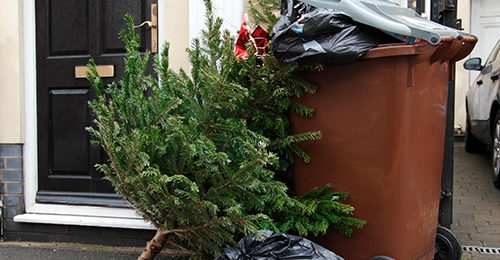 Christmas Tree Collection
Birmingham City Council won't usually collect your Christmas tree, but you can dispose and have them recycled into biomass for free at a number of local disposal points. If you are unable to visit these disposal points Birmingham St Mary's Hospice run a 'Treecycle Service' where volunteers will collect your Christmas tree and have it recycled for a small suggested donation of at least £10.