We deliver our trees nationwide across the UK, including Leicester, Leicestershire and all surrounding areas.
Perfect to spread a little magic this Christmas. Comes complete with cute little baubles, white fairy lights, and a star topper.
Welcome winter guests and bring Christmas cheer to your home. Christmas wreaths handmade by florists using fresh foliage.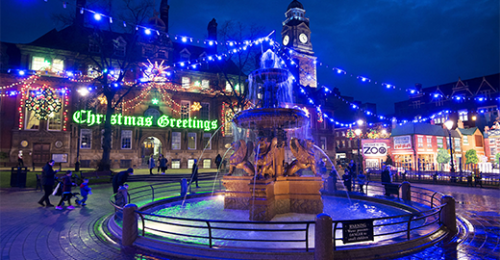 In Numbers
Leicester is home to 350,000 people, and each year it is estimated that around 40,000 real Christmas trees are put up in houses around the city. A report that assessed the average spend of Christmas lights and decorations for towns and cities in the UK revealed that Leicester was the third biggest spender per capita, spending an average of £588 per thousand people, over double the national average, and spending in total around £200,000 each Christmas.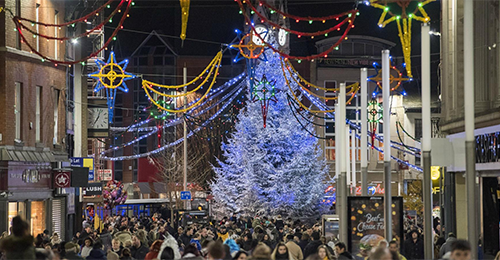 Christmas Lights Switch On
Leicester's Christmas lights switch-on takes place in the city with the Clock Tower taking centre stage. Some 16,000 Christmas lights are illuminated, drawing crowds from in and around the area. The switch-on event tends to occur on or around the third Thursday of November, and is usually switched on by a local celeb, most recently the lights were switched on by Antony Costa from the boyband Blue.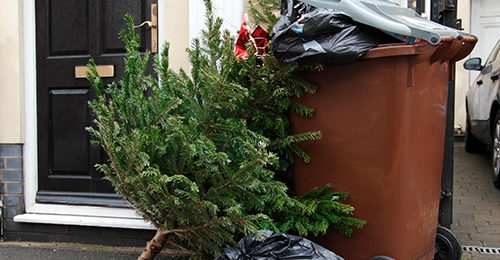 Leicester Christmas Tree Collection
If you live in the city of Leicester then you can request to have your Christmas tree collected for free using their bulky waste collection service. If you live in Leicestershire then you will need to check with your respective district council. Alternatively you can have your tree disposed of by visiting one of your local household recycling sites. In recent years LOROS hospice have provided a collection service for a small donation fee towards the charity.