We deliver our trees nationwide across the UK, this includes Leeds and all surrounding areas.
Perfect to spread a little magic this Christmas. Comes complete with cute little baubles, white fairy lights, and a star topper.
Welcome winter guests and bring Christmas cheer to your home. Christmas wreaths handmade by florists using fresh foliage.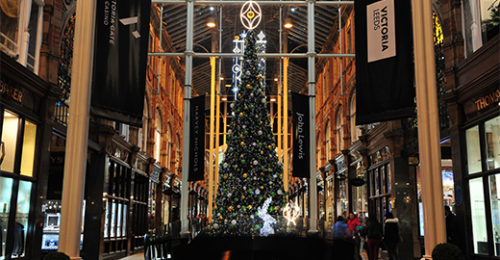 In Numbers
Leeds has a population of around 790,000, and at Christmas around 94,000 real Christmas trees are sold in the city. When it comes to the average spend on Christmas lights and decorations in towns and cities across the UK, Leeds ranked as the 2nd highest overall spender, spending an average of £275,000 every year, around £347 per thousand people.
Christmas Lights Switch On
The Leeds Christmas lights switch-on has been a popular event for many years. However, for 2021 a spokesperson for Leeds City Council said: "As part of ongoing efforts to meet budget pressures, Leeds City Council has been identifying a number of changes to the way we deliver our Christmas lights service in the coming years. These changes will mean that as of this year (2021), we will no longer be holding our city centre Christmas lights switch-on event in the same format".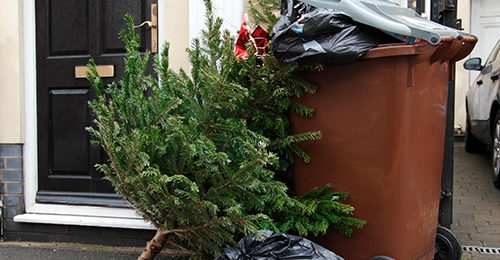 Christmas Tree Collection
Leeds City Council do not provide a tree collection service. However you can dispose of your tree by visiting a local recycling centre. Alternatively St Gemma's Hospice run a tree recycling service for some Leeds residents. For a minimum suggested donation of £10, they will collect your tree from your house and dispose of and recycle it for you.