How To Change Your Christmas Tree into a 'Valentines Tree'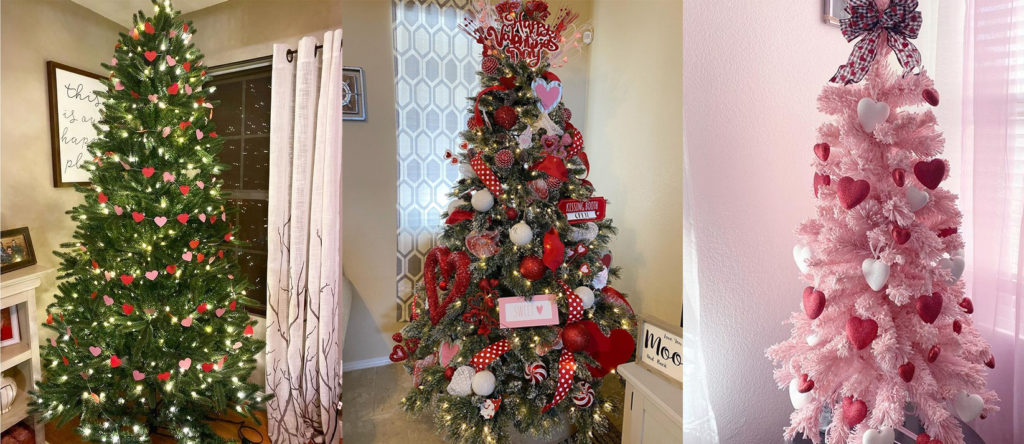 Christmas may be over, but that doesn't mean you can't keep your Christmas tree up for longer.
Christmas trees and decorations are usually taken down on twelfth night, which is either the 5th or 6th of January (depending on when you count from). 
A new trend on Instagram has seen people repurpose their Christmas tree into a 'Valentines Tree' — and we are absolutely here for it.
The trend has become increasingly popular with over 3,600 uploading photos to Instagram using the hashtag #ValentinesTree
So how do you make a Valentines Tree?
There are no hard and fast rules to creating a Valentines Tree, but you will of course need a tree. Simply replace your festive decorations and adorn them with something a little more romantic. Swap the candy canes for candy hearts, reindeer for teddy bears, wreaths for roses, and angels for cupid.
Take a look below for some inspiration!
Add Hearts
One of the ways you can easily turn your tree into a Valentines Tree is by removing your Christmas themed decorations and replacing them with hearts. @Aimtobeorganized2017 on Instgram has opted to retain their fairy lights and added some lovely red hearts which have been complemented with smaller silver coloured heart decorations.
@Aimtobeorganized2017 said "My husband didn't want to take down the Christmas tree so I made it a Valentine's tree. Normally I don't even decorate for Valentine's Day but if 2020 taught me anything…love gets you through the tough times so why not have a love tree for a couple months?"
Make It Pink
White and pink artificial trees lend themselves well to being repurposed for Valentines, so if like @amanda_8619 you've got one, simply decorate in a way that captures the Valentines theme. If you don't have a pink tree you could make some pink garland or ribbon to put around your tree.
Use Teddy Bears
Teddy bears can make a great addition to your Valentines Tree, small ones can be placed within the tree or used as a topper, while larger and heavier cuddly toys can be placed under the tree.
Use Old Valentines Day Cards
Decorate your Valentines Tree using cards from previous Valentines Day's. Simply find some old Valentines Day cards, or purchase some new ones and add them to your tree using pegs, and voila, you have a Valentines Tree.
No Christmas Tree? Decorate A Plant Instead
There are no hard and fast rules to making your own Valentines Tree, so if you don't have a Christmas tree to repurpose, you can use pretty much any plant you may have.