Which Type Of Real Christmas Tree Should You Buy?
Buying a Christmas tree can be one of the most exciting parts of the festive season – they're so much fun to decorate, and they're a sign that Christmas Day is just around the corner!
However, when you're shopping for real trees, it can be hard to know which variety is the right one for you. Your living space, family members, and holiday traditions can all affect your tree requirements. If you're feeling unsure, this little guide will take you through everything you need to know, so that you're sure to find the perfect real Christmas tree for you!
Finding the Perfect Christmas Tree
To make your choice easier, here are some of our favourite real Christmas trees, and why they might be the one for you!
Nordmann Fir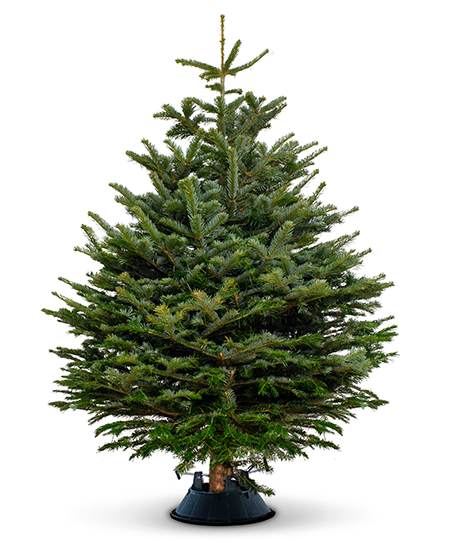 The Nordmann Fir is one of the nation's most favourite tree varieties, and it's easy to see why! Its main advantage is its excellent needle retention, making it perfect for those who love to put their tree up early.
It's also a great idea if you've got pets or children. No one wants to worry about stray needles, so a variety with excellent needle retention is guaranteed to help keep your Christmas stress-free!
A Nordmann Fir Christmas tree will stay fresh and luscious all season long, and you'll spend less time cleaning up after it, too! Our Nordmann Fir is sure to stay in great condition, and it's sustainably grown in the UK, too.
Norway Spruce
The Norway Spruce is the ultimate traditional tree, and is sure to bring back treasured memories of childhood Christmas celebrations! A favourite of Prince Albert, its dark green needles and classic silhouette guarantee a picture-perfect Christmastime.
The Norway Spruce is also an ideal choice for those who want that authentic Christmas tree scent. Its rich aroma will last all December long, and is sure to get you in the mood for festive celebrations, too!
Our Norway Spruce Christmas trees are expertly hand-cultivated and pruned, to ensure a high quality plant every time!
Fraser Fir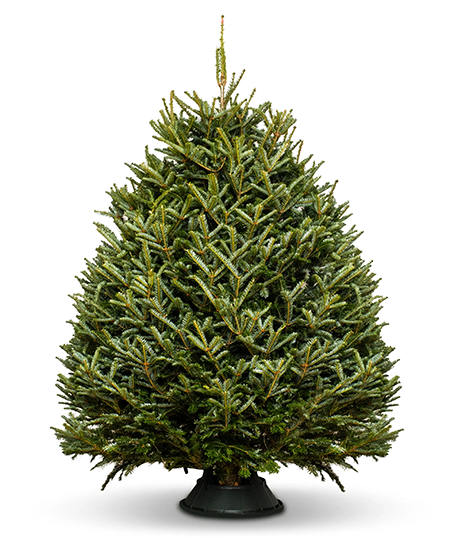 As a more compact option, a Fraser Fir is the perfect way to bring some Christmas grandeur to even the smallest of spaces! Its symmetrical, conical silhouette makes it a perfect choice for smaller rooms, or tucking away into a corner!
The tree also boasts a beautiful blue green colour, with very little needle drop and a classic Christmas tree scent. It's certainly a great all-rounder, and comes in a range of sizes, too!
Korean Fir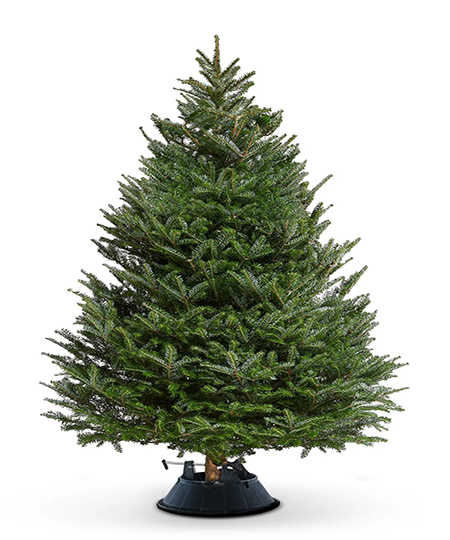 If you're looking for something a little different, why not consider a Korean Fir? It has a beautiful variegated colouration of deep greens and silvery blues, and even comes with delicate indigo pine cones growing on its branches!
Whilst a Korean Fir is certainly unique, its delicious pine scent still gives a traditional Christmas feel. It's also an excellent selection for those looking for a cut tree that will hold on to its needles all throughout December, so it's sure to be a beautiful addition to your home!
Pot Grown Trees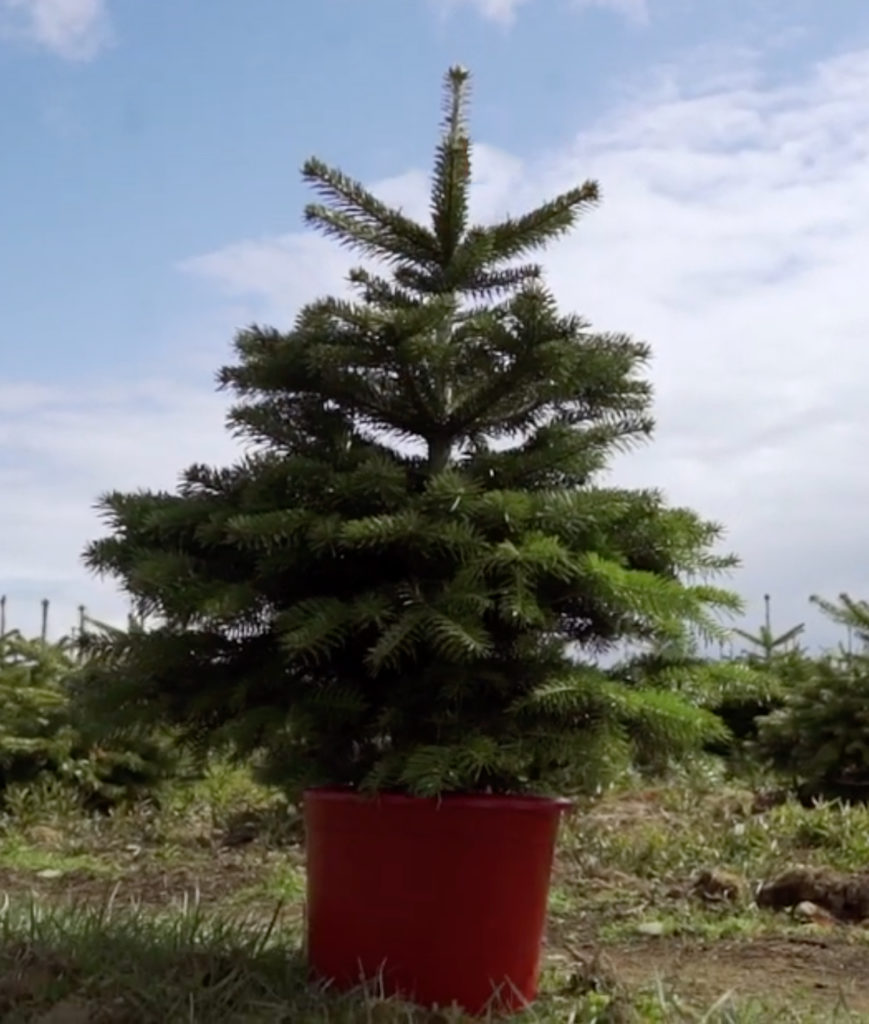 You may be concerned about the impact of real Christmas trees on the environment. Fortunately, our hand-cultivated trees are ethically and sustainably sourced, and have a far lower environmental impact than artificial trees.
Our Pot-Grown trees are some of the most eco-friendly, as they're grown in the same pot they're sold in, which preserves the root system and allows them to be re-planted once the festive season has passed! We grow potted trees in 3 different varieties, so it's easy to choose your favourite.
Best Overall
Our best overall pick has to be the Fraser Fir. With longlasting needles, a beautiful festive aroma, and unique colouration, it's sure to bring something special to your festive celebrations!